Custom wine boxes with lids
We are wine boxes manufacturer in China, Our factory can produce many kinds of Paper wine boxes, Wine boxes,Printed Wine boxes,Folding wine boxes,Folded wine gift boxes, Foldable Printed Wine boxes,etc.
There are some printed paper wine boxes,whisky boxes,champagne boxes for your reference.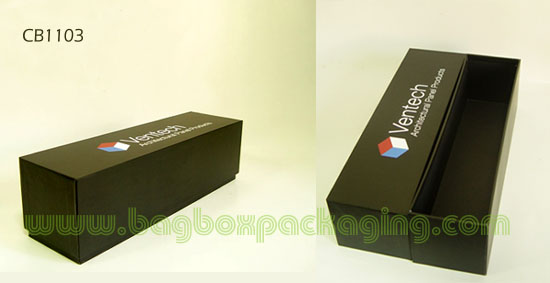 Black cardboard wine gift boxes with lid
One bottle wine box ,One bottle packing box for wine.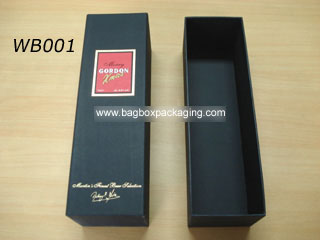 Material : 2 mm rigid cardboard , 120 gsm black special paper, printed sticker
Size : 35 cm x 10 cm x 9.5 cm
Structure : frame with drawer
Black wine boxes with printing sticker, golden words. Cardboard Packaging boxes for your wine bottle packing.

Tel:0086 136 0091 3508
Email us to get a price quote
Email:sales@bagboxpackaging.com
Our Products

Paper boxes
Paper bags
Other packaging solutions