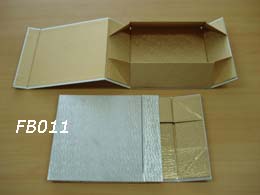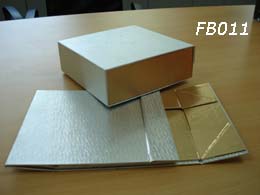 folded boxes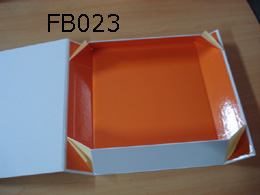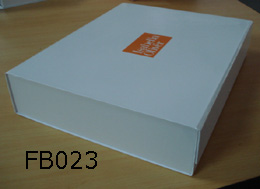 popular folding cardboard boxes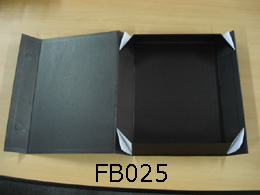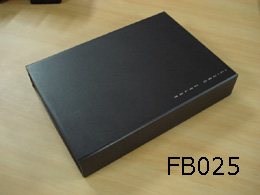 2mm thickness rigid paper board covered 128 gsm art paper with designed printing , hidden magnets to close the folding box. more information for this the other style boxes, you can visit custom gift boxes
One Piece Folding Boxes
If you don't mind a little DIY action, you can save some cash and still get the gorgeous cardboard boxes you seek by purchasing one piece folding boxes. With a huge selection of shapes, sizes, materials, colors, patterns, and finishes to choose from, you'll certainly find the right boxes for every need. Do you want to present family members, friends, colleagues, or clients with wine bottles? Bottle presentation boxes make it easy. There are also boxes specially designed to display baked goods or other merchandise, tab top boxes that are perfect for truffles or other small items, and even cone shaped favor boxes that may be filled with candy or other gifts for a unique packaging presentation. And with plenty of useful and eye-catching solutions like tuck top gift boxes, easy-to-fold pillow boxes, and colored corrugated mailing boxes, you can make any gift or favor all the more appealing while fulfilling your packing, sorting, or wrapping needs. Plus, one-piece construction makes assembly a cinch.
folded bottom box with lid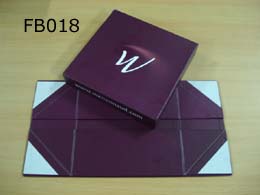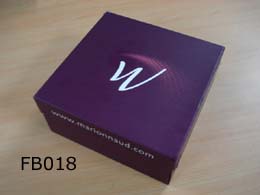 Two Piece Folding Boxes
The various shapes and sizes of two piece folding boxes offered by Paper Mart are sure to please anyone looking for a practical way to store important documents or business cards, or an attractive and easy solution to wrapping oddly-shaped or otherwise difficult items like clothing, jewelry, and toys. Some are colored or printed while others already have ribbons and bows attached for ease of use. And the simple, pop-up assembly won't tax your mental faculties or cause you to break a sweat (over a cardboard box)!

Tel:0086 136 0091 3508
Email us to get a price quote
Email:sales@bagboxpackaging.com
Our Products

Paper boxes
Paper bags
Other packaging solutions