Home - Boxes - Jewelry boxes
Jewelry boxes : Necklace boxes - Ring boxes - Custom Jewellery boxes
Custom gift boxes for Jewelry packaging
Cardboard jewelry boxes manufacturer in China, our factory can provide many kinds of cardboard jewelry boxes, ring boxes, necklace boxes, bracelet boxes , disney jewelry boxes , etc.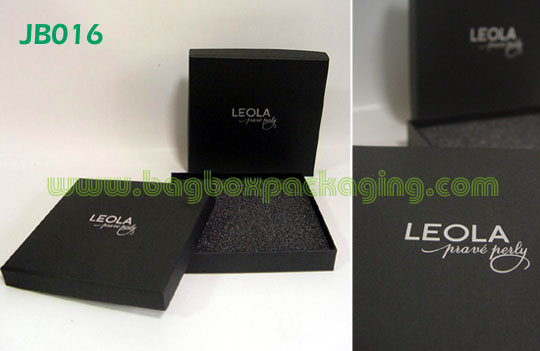 Material : 1.5mm rigid cardboard , with special paper or print colour paper, black foam insert
Size :15x15x3cm for jewelry packaging
Shaped : square shaped cardboard box print logo or Hot stamping sliver logo on the lid
There are some our cardboard jewellery boxes for your reference.
1. Cardboard necklace box with lid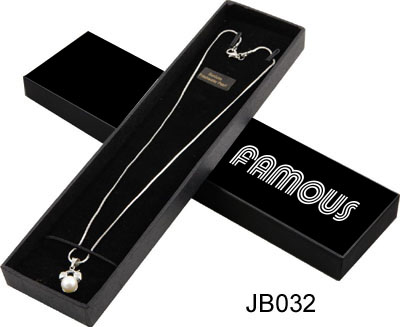 Material : 1.2 mm rigid paper board , 120 gsm black special paper , PVC film window, paper board with black velvet fabric refill
Sizel : 24 cm x 6 cm x 3 cm , lid height 2.5 cm
Window : transparent film window , you can see the beautiful necklace from the lid, necklace box with a window
Refill : paper board with velvet surface to hold the necklace , display necklace jewelry gift box with lid
2. Chipboard Ring Box / Necklace Box / Bracelet Box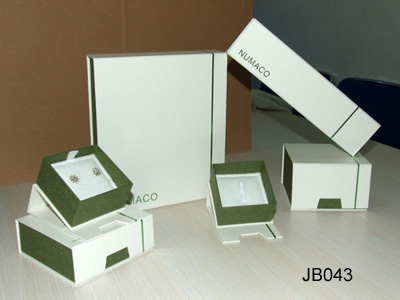 Material : chipboard , rigid paper board , 128 gsm art paper with printing and matte lamination
Small size chipboard ring box , medium size for bracelet boxes , long size for necklace packaging
Rigid chipboard jewelry boxes for your reference.
Printing : we can print the cardboard paper jewelry boxes based on your artwork.
3. Print colour cardboard watch box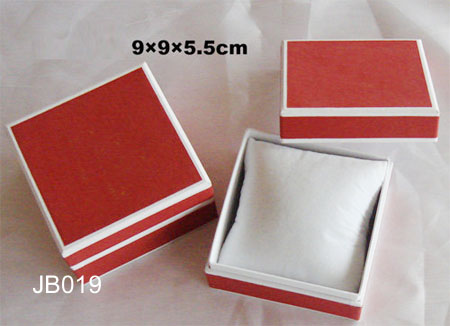 Material : rigid cardboard , with special paper and print colour paper, white velvet foam
Size : small size , for watch packaging
Shaped : square shaped cardboard watch box with lid
Material : rigid cardboard , 2 mm thickness , 128 gsm paper print colour
we can produce any size jewellery boxes based on your requirements
4. Cardboard Disney Jewelry boxes
Material : 1.5 mm rigid cardboard with 128 gsm art paper
Printing : disney design printing in 4 color for outside, 1 color printing for inside of the box
Shaped : different shaped of gift boxes based on disney design , heart-shaped cardboard box , chest case shaped paper boxes
Printing : 4 color disney design printing for outside , 1 color printing for inside of the jewelry boxes
Lamination : matte lamination
5. Small Foldable Cardboard Jewelry boxes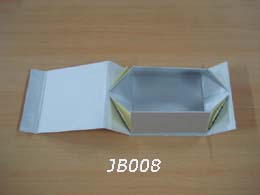 Material : 1.0 mm rigid paper board , 128 gsm art paper , hidden magnets , stickers
Size : small folding jewelry boxes , 12 x 10 x 4.5 cm
Printing : one color printing for whole cardboard box , silver color
Closure : hidden magnets to close the folded box